Join Us!
Do you want to meet new people?
Do you want to develop new skills and work in an environment that will help you grow as an individual?
Do you want to learn how to make

bubble tea

?
Come and join our team and work together in contributing to creating and delivering quality bubble tea, spreading happiness through providing for a fun and considerate workplace, delicious and aesthetic cakes and most importantly, yummy boba tea! 
 
What we're looking for:
We care for implementing a
workspace that is safe, comfortable and friendly
for all our team members, creating a culture that
builds strong relationships with one another
, and
having an awesome time
at work!
We take pride in our unique quality drinks and we hope to finding people who care about what we are about, stand by our values and are those who are diligent and always mindful of bringing their best, taking accountability and completing required tasks. 
If this sounds like you then we welcome you to come and join us on our journey to bringing joy to the world and everyone around us, one bubble tea at a time. 


How to Apply?
All you need to do is send in your resume to this email: 
jobs.utopia2001@gmail.com
Make sure that your resume is attached, that you have informed us of the store you wish to apply to in the subject section of the email, and have provided us a short profile of yourself (name, DOB, address, mobile number).
Looking forward to meeting you!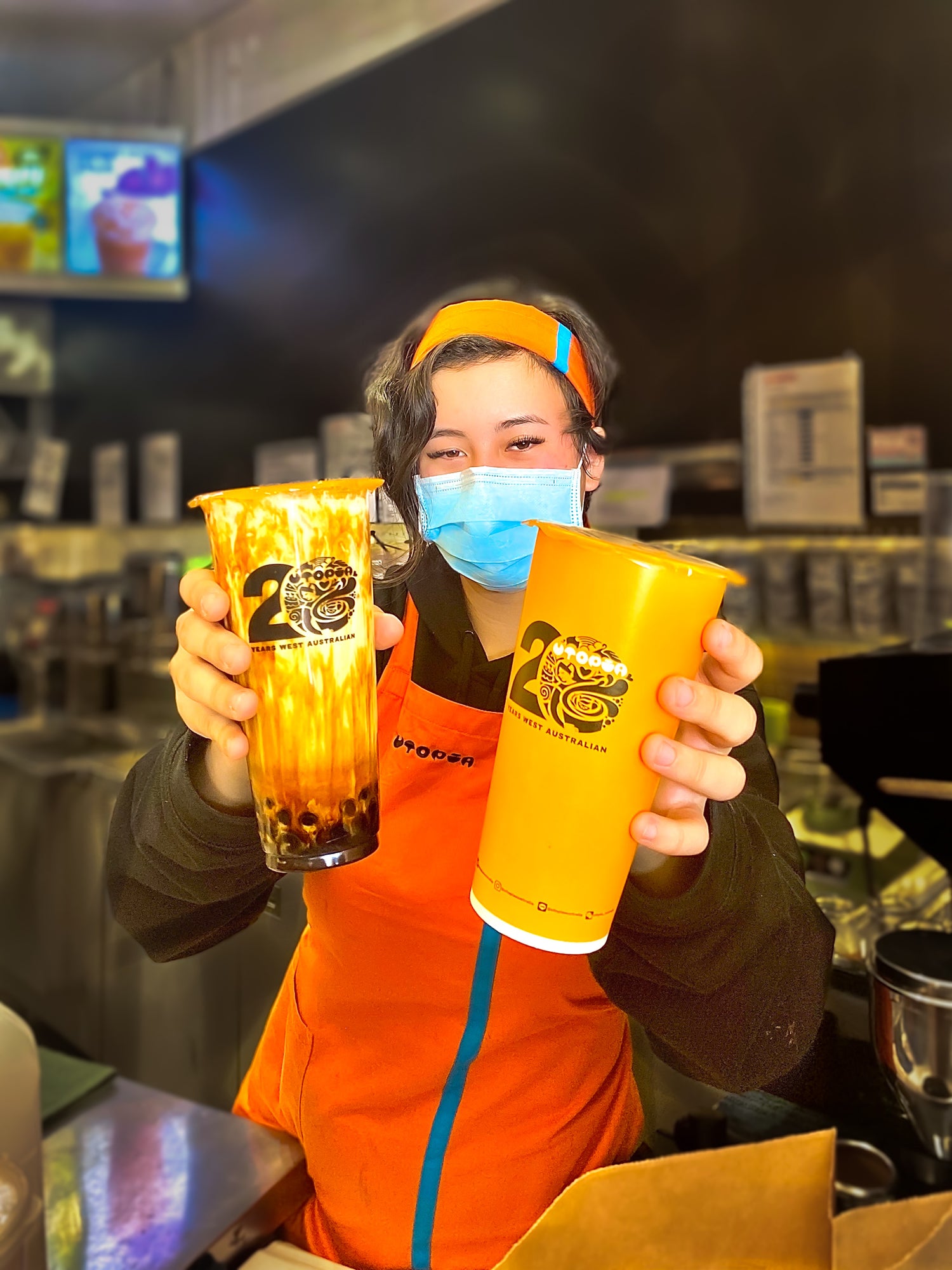 Looking for Bobaristas
Full time/Part time
An all rounder positition that encompasses counter service, tea brewing, store opening, making our boba teas and having a good time!